So any label by helmed by an experimental pedal steel player (at least the release that I have) is bound to be deep and interesting. What always strikes me about Dylan Aycock's Scissor Tail Editions is that as much as I feel like I have moved away from traditional-sounding music created by acoustic instruments, he consistently finds interesting artists that straddle that netherworld between what could be popular roots music (which I mostly loathe) and composed & melodic instrumental artists (which I adore). I know I should not shoot the messenger because of such superficial things as a "banjo" but I have been burned before and if I have to sit through another asshole group singing and stomping in four-part harmony about forests and bunnies I will take a hostage. I swear I will.  Too many years in Portland, Oregon have filled my quota as such. But that original love of such music is still there, however charred, stretched, tattered, and worn. I guess I feel arrogantly like the scene has been played but Scissor Tail always knocks the dick out of my mouth, proving me wrong yet again. And it's not that the label's artists are re-imagining the uses for traditional instruments and being all avant either, most are working within the confines of a very melodic, if on the woeful, side of traditional composition. I guess what I am trying to say is that whatever it happens to be, the releases from Scissor Tail are always the finest quality and an excellent listen.
Maybe I should get this beef out of the way right now, as two of these releases are 7″s: I bet there are plenty of folks in this world (well I guess there have to be) who enjoy 7″s – I am not one of them, unless the music sucks. Then it's an easy out, music's over – endo. That's why I am totally cool with punk 7's. But singles? Never collected them. Not even cassingles. So having to get up after one song for the vinyl ritual is always a chore for me, as I have always been a deep LP "folding into a couch for the duration" sort of fellow. This becomes a even greater pain when all I have for an artist is two songs and I want more – like for instance ALL THESE TINY ALBUMS. Rant over.
—————————————————————————————–
Jesse Aycock – Out To Space / First To Last 7″
Maybe ya'll knew this and are not late to the Jesse Aycock train like I am, but what is most surprising to me is that this high lonesome voice is coming out of a man. It's as if you took Marianne Faithful and pitch-shifted her voice up an octave and a half but gave her Tom Petty's vocal licks. Or whatever – fine, he sounds like Emmylou Harris. But a GOOD Emmylou Harris. Actually that's not fair – Harris is pretty good. Whatever. The B-side "First to Last" is fucking beautiful and this is the point where I "get" him, his songs, his voice – it all come together for me and now I have no more, as this is a 7″. Fuck you Jesse Aycock – give me more!!!
—————————————————————————————–
Robin Allender – Foxes in the Foyer lp
I guess this fellow plays in Yann Tiersen's band and in Gravenhurst (bio alert) but in some ways it feels a natural release sibling of the the 7″ to be spoken of below. Introspective pieces, solo or small ensemble, abound throughout with a little more of some country swing/jazzy base. Robin Allender certainly has prowess on his instrument but I found myself drawn to the more woe-some and winsome tracks that inter-weave amongst the track order, culminating with the prettiest song I have heard in a while. In fact, were there a Buddha Box with only the final track "An Uneven Lie" I probably would never leave the house again. I want to hear a whole album with the emotional content and feel of that song. It's fucking killer song but far too short for my tastes.
—————————————————————————————–
Padang Food Tigers – Crabbing King Sappling
Lake Mary – White River 7″
This split 7″ is a natural pairing of two great atmospheric tracks by Padang Food Tigers and Lake Mary. Once again I am pissed that this is only a 7″ but I guess that is a good sign re quality, right?  PFT's track starts with a haunting plucked banjo line before stepping aside for some plaintive piano and guitar swells before reverting back to banjo etc but that is really just the play by play, no? Who needs a diagram – listen to the fucking song, it's beautiful. And too short. Did I mention that? Moving on….
There is a little bit of wonder in Lake Mary's track. A bit of wonder like "where where did those 5 minutes go?" That sounds stupid but it's true – obviously if I were a better writer you'd no doubt be able to parse the complex jumble emotions I feel whilst listening but it really has nothing to do with me. Pick it up and do me the favor of not having to describe it. Merry Xmas.
—————————————————————————————–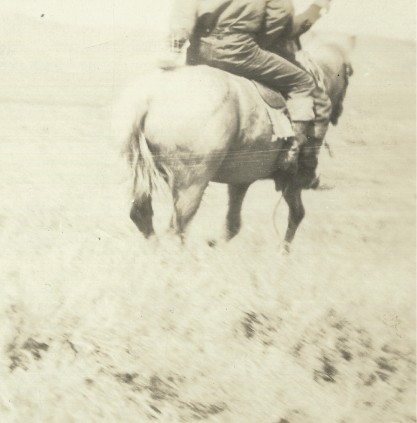 Bruce Langhorne – The Hired Hand lp
This gorgeous sounding LP, the soundtrack to Peter Fonda's first movie The Hired Hand would not sound out of place in a Ken Burns documentary about morphine addiction during the push to the West Coast. The audio quality is also superb in its atmosphere: apparently is was recorded by Langhorne's girlfriend via an old Revox reel to reel while he watched handmade copies of Fonda's movie in his apartment, forgoing the standard of the time of studio projection room recording. In fact, this might be the first modern bedroom soundtrack of a motion picture – it certainly has an intangible quality to it that befits written accounts of the film. There is a tacit lonesomeness to this recording that is hard to describe and if you can find a copy of this album these days it's well worth picking up. Especially if you have a fireplace full of wood on a cold winter night.